Our "Features and Teasers" details are still in development for the When Thunder Rolled project, please be sure to check back soon for more updates! Below are some work-in-progress and actual game play snapshot teasers hopefully you will enjoy. Many more project details and new screenshots still to come.
Ed's Home Office (Earlier/Current Work in Progress)
Faithfully and meticulously reproduced by actual USAF flight manuals and guided by the advice of Ed himself.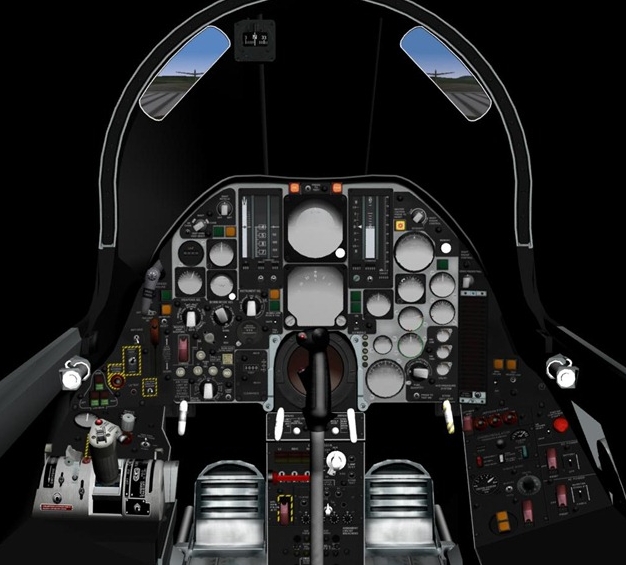 Looking Left over the Ho Chi Minh Trail
Miles of trails, footpaths and clearings painstakingly re-created to represent one of the most important communist strategic supply routes.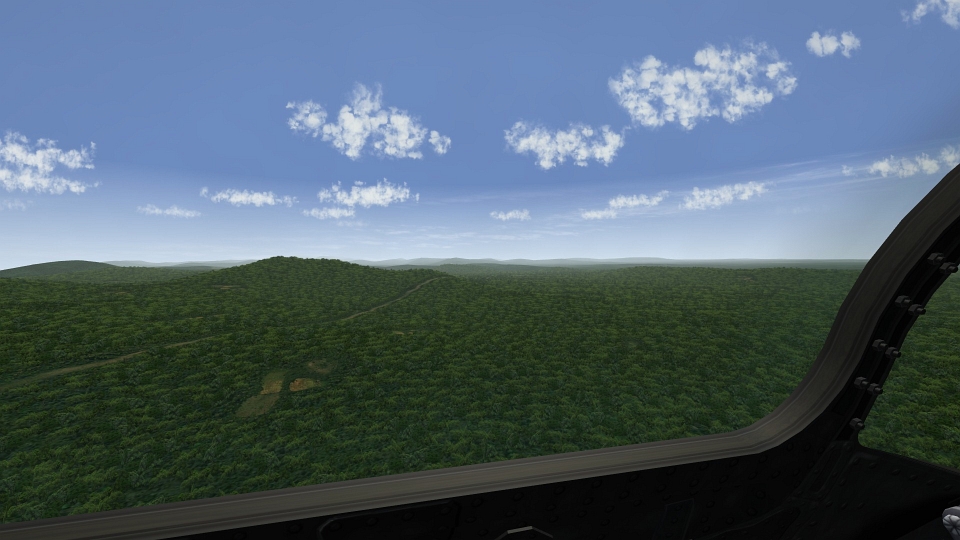 Over the Sunlit Mekong River and Fields
The beauty of the Mekong and surrounding fields - during war sometimes scenic moments helped to serve as a distraction to the war that ravaged below.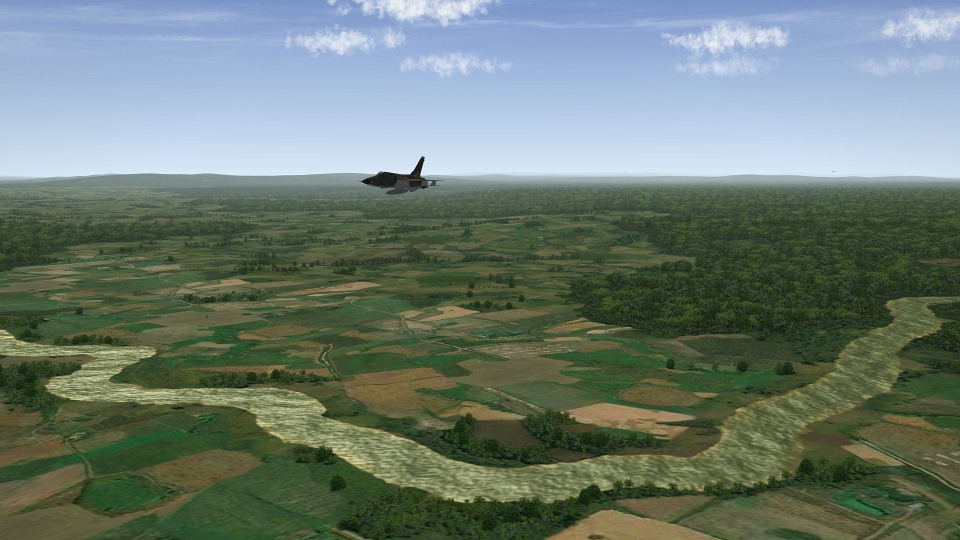 Enroute to Target Over Thud Ridge
A familiar and important navigation aid for Vietnam pilots that elicited feelings of both comfort and fear - depending on which direction you were flying.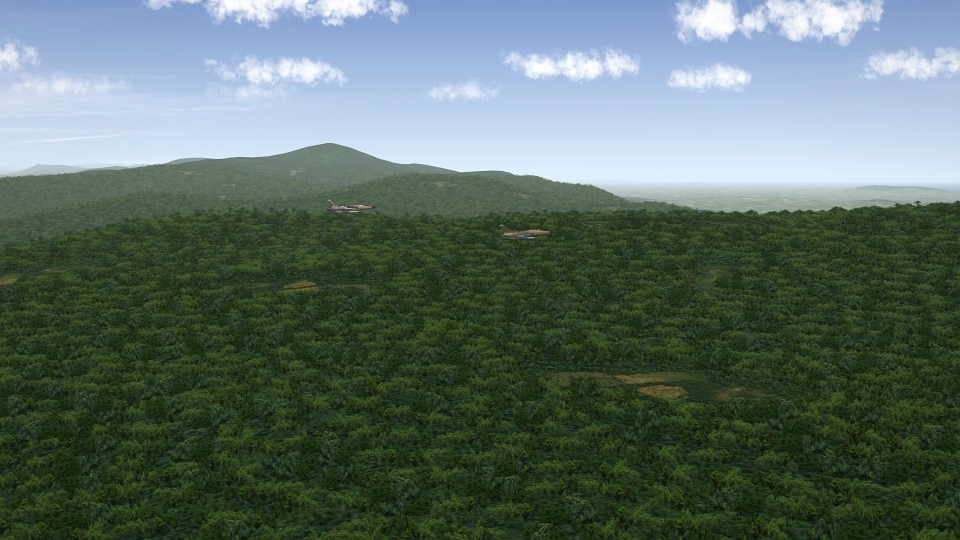 An Enemy View From Below
Enemy traffic traveling down the Ho Chi Minh trail spots 2 Thuds off in the distance.